PEOPLE
TheBeautyPlace.com Announces Client Hair Care Beauty Favorites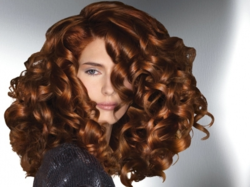 Miami, FL (PRWEB) April 14, 2012
TheBeautyPlace.com offers professional hair care products for the maintenance of hair color, protection from thermal styling damage, and anti-frizz treatments. The consultants of the online retailer share client-rated hair care items preferred for effectiveness.
Clients rated Rusk Sensories Pure Mandarin and Jasmine Vibrant Color Shampoo as an essential daily beauty item. They stated the shampoo helps in keeping color-processed hair vibrant and even when used daily helps prevent dull hair color. Adding that its effectiveness as an "energy booster" for hair color makes it a must-have.
Agadir Argan Oil is a best seller for clients who blow dry or flat iron hair more than twice a week. The consultants make clients aware that hair needs to be coated or lightly saturated with an oil or serum before attempting to style hair with a styling tool like a curling iron. The high temperatures help achieve desired hairstyles, but dry out hair in the process. Hair that is coated with an oil is protected so that the inside of the hair strand does not get damaged. Rebecca stated, "argan oil is all natural and helps hair stay healthy and strong."
Sexy Hair Organics Moisturizing Treatment won best anti-frizz treatment. The hair treatment provides dry, damaged hair intensive moisture. It works to hydrate hair, making thick hair easier to manage. Clients state that as a conditioning detangler it is second to none. Rebecca, the lead consultant of the online retailer, stated "this hair treatment is amazing for dry hair or clients who color their hair. Its consistency is rich and creamy and revives hair giving it shine and body. " The hair product is a best-seller because of its environmentally friendly packaging and 76% certified organic ingredients. Rebecca stated clients are becoming more aware and conscious of the beauty products they purchase and are not convinced shiny packaging, but are looking for certified organic ingredients that come in recyclable packaging.
TheBeautyPlace.com is a leading online retailer of professional beauty products for hair and skin care needs. Find some of the industry's top beauty brands at extremely competitive prices. Hair products offered by TheBeautyPlace.com range from professional flat irons to products for hair loss. Quality skin care products address skin concerns from anti-aging to acne-prone skin.