PEOPLE
Ariau Amazon Towers team To Receive Certificate of Merit for Captivating Photo Book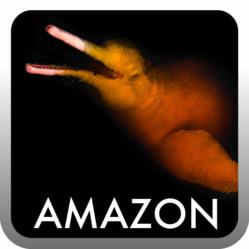 Sorocaba, Brazil (PRWEB) March 16, 2012
Francisco Ritta Bernardino, writer and president of Ariau Amazon Towers, and Leonide Principe, a photographer working in remote Amazonian locations in Brazil, are to be recognized for their contribution to Brazils National Cultural Tourism. The Sorocaba Municipality award, titled
Certificate of Honor to the Merit represents Ariau Amazon Tower's recognition for cultural sensitivity. The award is to be given on April 20, 2012, during National Week of Cultural Tourism.
The award is recognizing the Ariau Amazon Towers team for representing the culture sensitively, said Francisco Ritta Bernardino, and for making that image of life in Brazil, in the Amazon, available to people all over the world through the photo app.
The Ariau Amazon Towers app is the mobile application following the successful printed Amazon Emotions, which came out in January of 1994. The coffee table book features breath-taking photos of the Brazilian Amazon and illuminates the natural beauty of the setting. The app was made available in iTunes on December 22, 2011 for free with in-app purchases available.
Another book from authors is "The Little Green Warrior" a novel for youth people oriented to the preservation of the Amazon rainforest.
The award seems rightfully placed as the people of the Amazon learn to deal with dependency on tourism for economic development, while striving to maintain the natural wonders that have been drawing tourists there for ages. The photographs in the book, and now in the mobile app, communicate the rich culture of the area while speaking to the need to preserve the undeveloped landscape.
"It is truly an honor to receive this recognition," said Francisco Ritta Bernardino. "We have been working hard to capture these moments of life in the Amazon, and are thrilled that they are now available to the entire world via the iTunes market."
Ariau Amazon Towers app also recently updated with a new feature, in which users can use their iPhone to order a book signed by one of the book photographers with a personal message.
About the app: Following the success of Amazon Emotions, the book that takes the beauty of the Amazon to the four corners of the planet, comes Ariau Amazon Towers. The book is the presentation of an Amazon cultural phenomenon, and at the same time, it is a proposition in a global perspective, of a style that encourages, reinforces, and applies the need for a new relationship with the bioregion and Nature.