STYLE
Goodnighties for Better Sleep is also a Restful Way to Cut Calories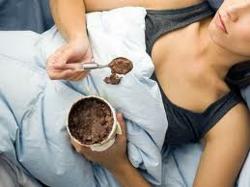 Highland Park, IL (PRWEB) March 27, 2012
According to the Centers for Disease Control (CDC) there is an "energy imbalance" in our culture which contributes to the fact that 1 in 3 Americans are termed "obese." In our fast-paced world many find themselves working feverishly, eating fast food for convenience, rarely working out and developing poor sleep habits that perpetuate this vicious cycle. Quick solution pills for dieting and sleep have become the norm until Goodnighties Recovery Sleepwear was introduced as a safe alternative on many levels.
The smart-fabric technology used in making Goodnighties pajamas and gowns helps the wearer to stay sleeping and this can help with new-found daily energy and in shaving off daily calories.
In a study released this month through the American Heart Association, Physical Activity and Metabolism 2012 Scientific Sessions the conclusion was significant. Researchers determined that the "sleep deprived group," who slept 80 minutes less than the normal sleeper control group; consumed an average 549 additional calories each day. I was surprised by the connection between better sleep and calories. When related to food, thats like eating an additional Big Mac or a Dairy Queen treat in your daily diet. said Goodnighties owner, Marcia Bacon. Goodnighties can certainly fix that habit! she continued.
The science from this study concluded that poor sleep is associated with a reduction of the hunger suppressing hormone, leptin and an increase the hunger stimulating hormone ghrelin. In terms of daily diet, hormone changes can really add up to increased weight gain.
Sleeplessness and Obesity issues have become a pandemic problem in our culture. Lost productivity and health related obesity concerns are now measured in billions within our already weak economy. Poor diet as a result of sleep deprivation can have a lasting effect on cardiovascular disease, diabetes, hypertension and other serious illnesses.
Goodnighties Recovery Sleepwear is made with a patented technology in the fabric that stimulates blood flow to tired muscles to promote better sleep. Additionally the custom fabric used, moisture-wicks to control hot flashes and is anti-microbial. Goodnighties pajama sets and gowns are sold in separate mix & match colors, styles and sizes ( SM to plus size sleepwear, 3 XL). Currently for women, with a mens line coming soon- all 100% Made in the USA. Its the perfect gift for Mothers Day!
Medical contributor from CBS Early Show, Dr. Holly Phillips stated today, "Sleeping better is a sure way to improve your overall health." Goodnighties makers agree.